Creating an http filter is nothing different than blocking websites – both globally or for a particular user.  A creator implemented in statlook system will help you with creating such a lock.
Solution:
In Master Console, find Personnel -> Weblook -> Web Access Settings
A new window will be displayed. There, choose New (wizard) button.
A wizard will display a welcome screen. Click Next > to proceed further.
In General Information window fill in Name field and – if necessary – the Description one. By doing so, you will be able to identify your filters more efficiently in the future. Click Next > to proceed further. 
The next window displays two options:
Creating a new filter without a wizard (for advanced users)
Running a new wizard which will enable you to follow next stages of creating such a filter. For the purpose of the tutorial, we will choose this option.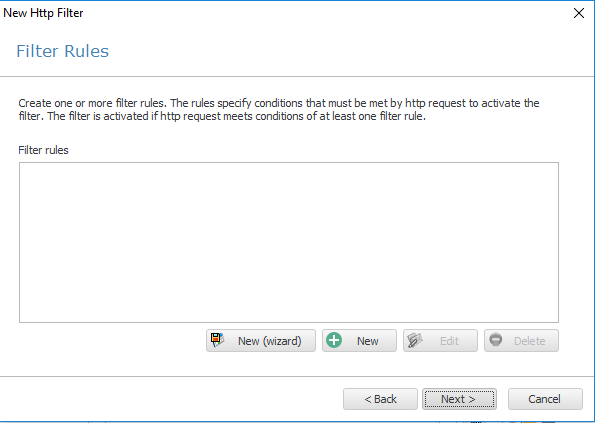 Choose the option basing on what kind of website filter you would like to create 
By clicking on the plus, add the filter to a domain which will be blocked. Confirm the choice and proceed further.
After choosing the filter, click Next > 
By clicking New… , create a schedule which will describe at what time the filter will be active.
Describe the action which will be taken after a violation will be identified.

Choose a department or workers which will be subjected to the filter.
A new window will display a summary of all implemented changes. Here you can modify them according to your needs. 
Press OK to confirm all the changes.