If you have collective licenses, the number of activation displayed by Microsoft Software Center is not always the same as their actual usage. With statlook, you can comfortably check how many keys are used on each workstation. 
Solution:
Enter Computers tab in Master Console.
Choose Product keys report.
The report will generate a number of all detected keys. To make it more transparent, group the elements according to key and display the computers connected to it.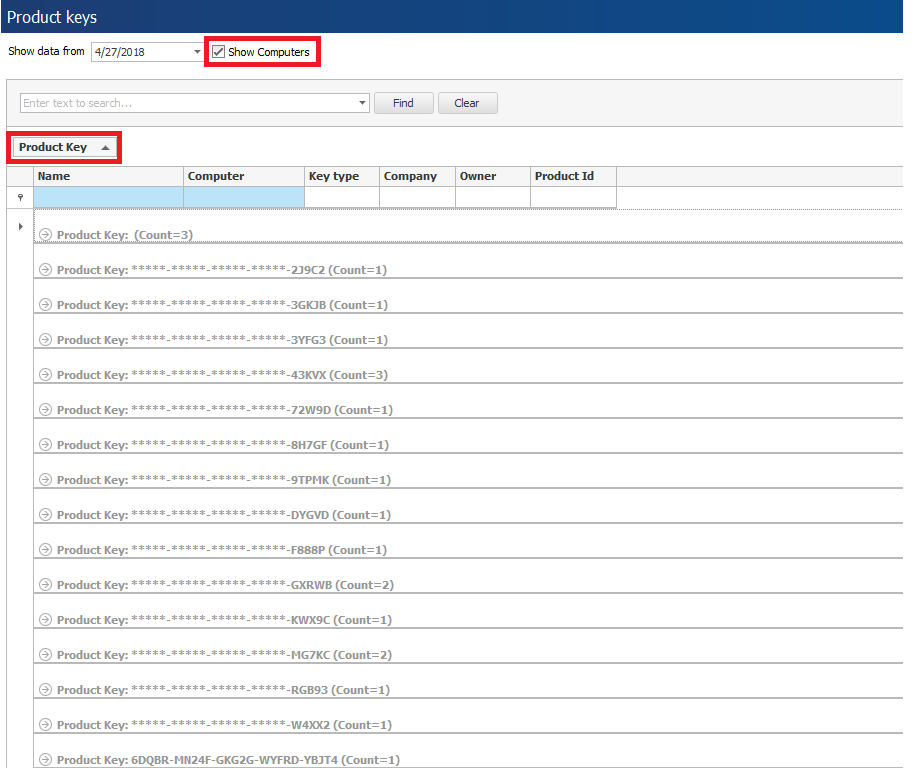 To sort the elements according to their keys, it takes only to move Product key column – as you may see at the screenshot above.