If you don't want to gather data concerning visited websites, remember – apart from UNF, there is also Uplook Network Filter extentions – introduced in statlook 11.2 – to turn off. Both UNF and the extension ought to be turned off separately.
Solution: 
Go to Tools -> Options menu in Master console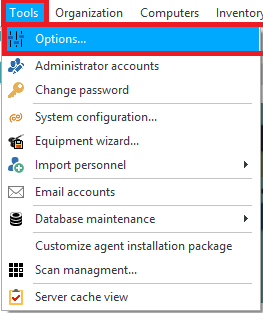 2. Enter Personnel -> Uplook Network Filter tab and unmark computers which won't be monitored anymore.