New version: 13.0.0 (Statlook 2019) is another big step towards progressive automation. Everything to provide you with the most valid information possible.
1. Having better communication with system administrators results in faster response and grants less time wasted. Statlook 2019 introduces a new Automation module with handy notifications (e.g. e-mail). Now it is easy to make your IT work easier 😉 Create rules and decide how you want to be informed about things in your network.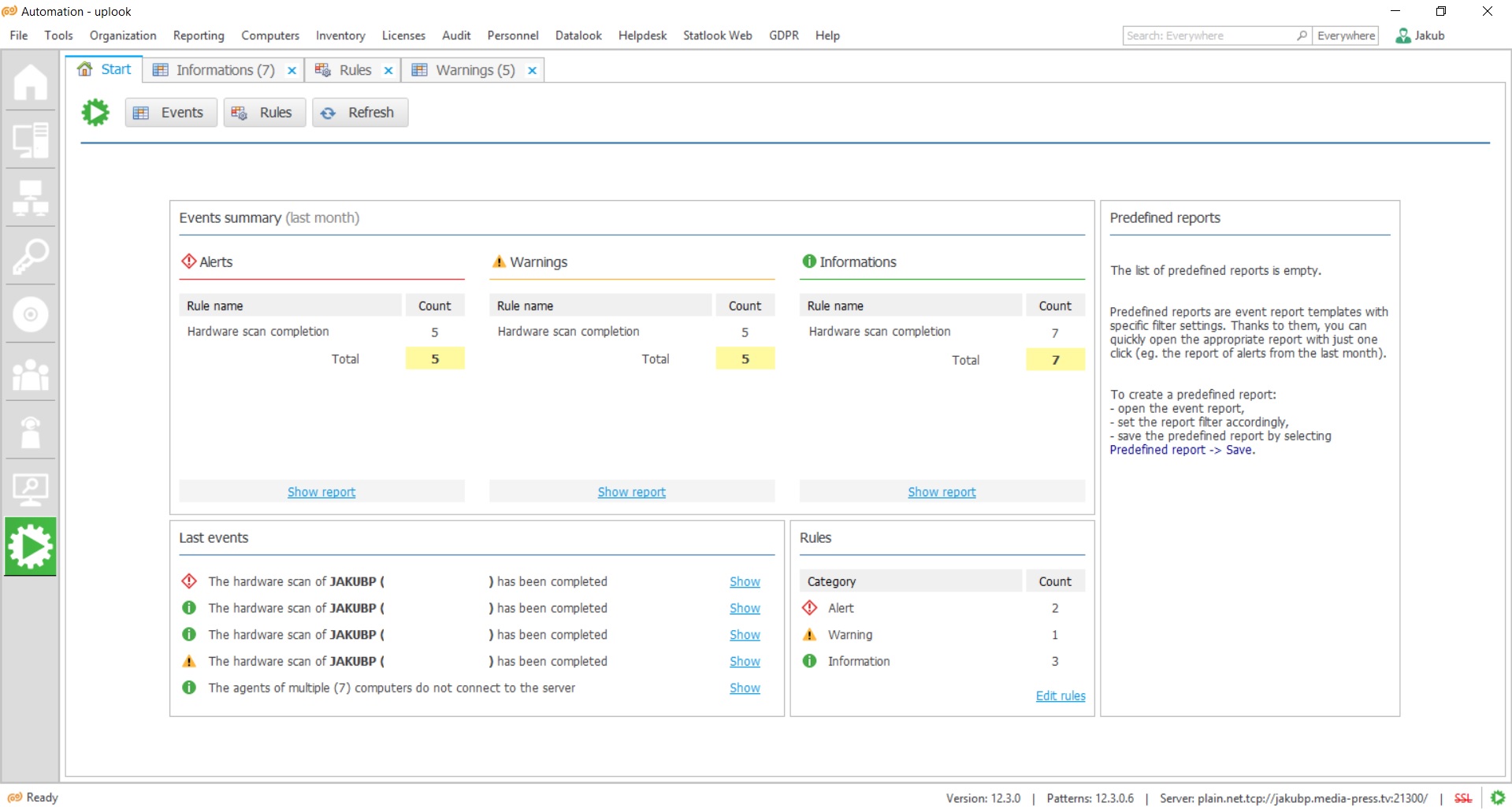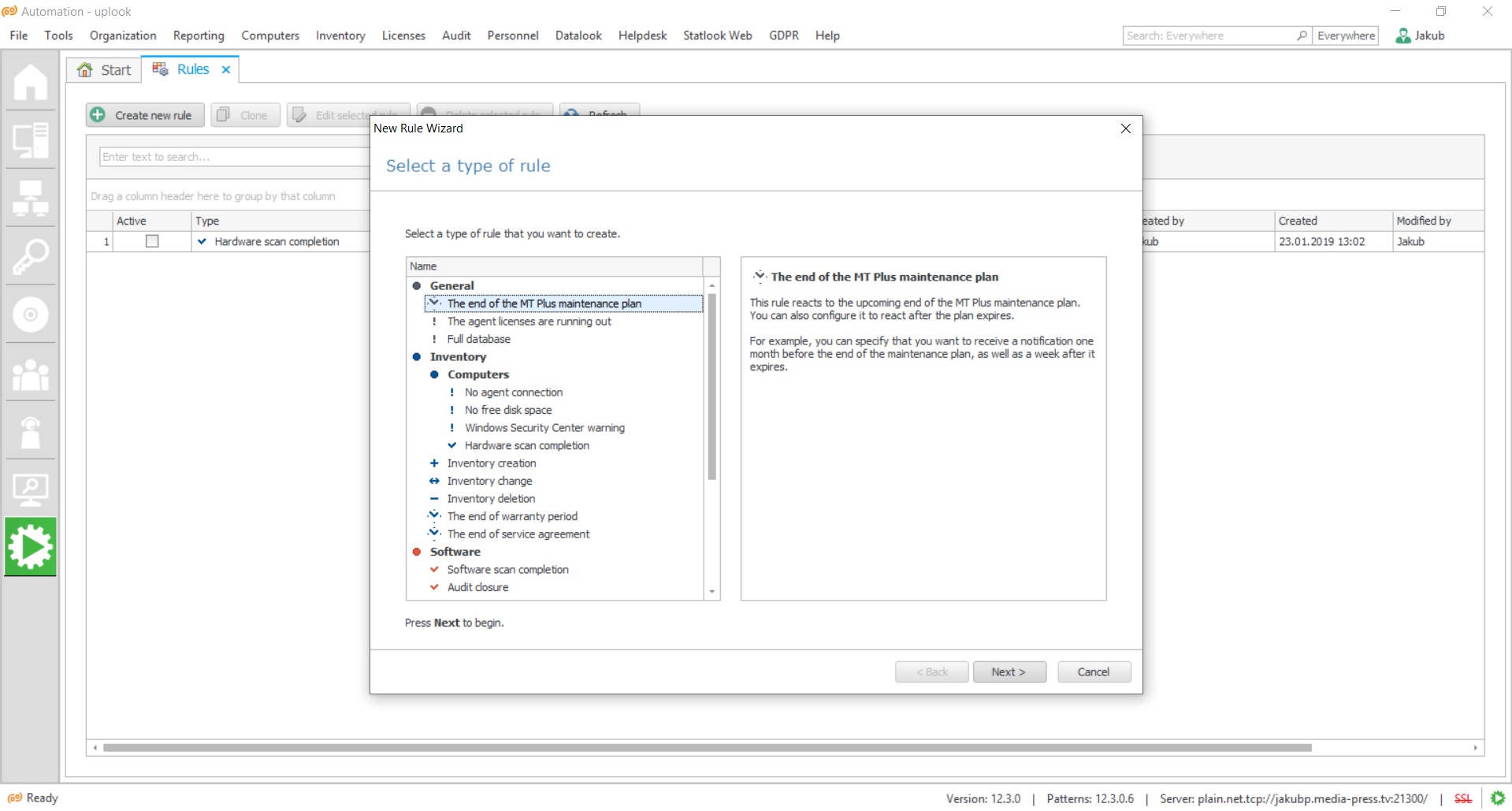 2. All crucial information in a single report! New Bizlook combines the most important information about user activity – just perfect for any manager in your organization. Available both in desktop version and online – you will be able to view the data anywhere you are.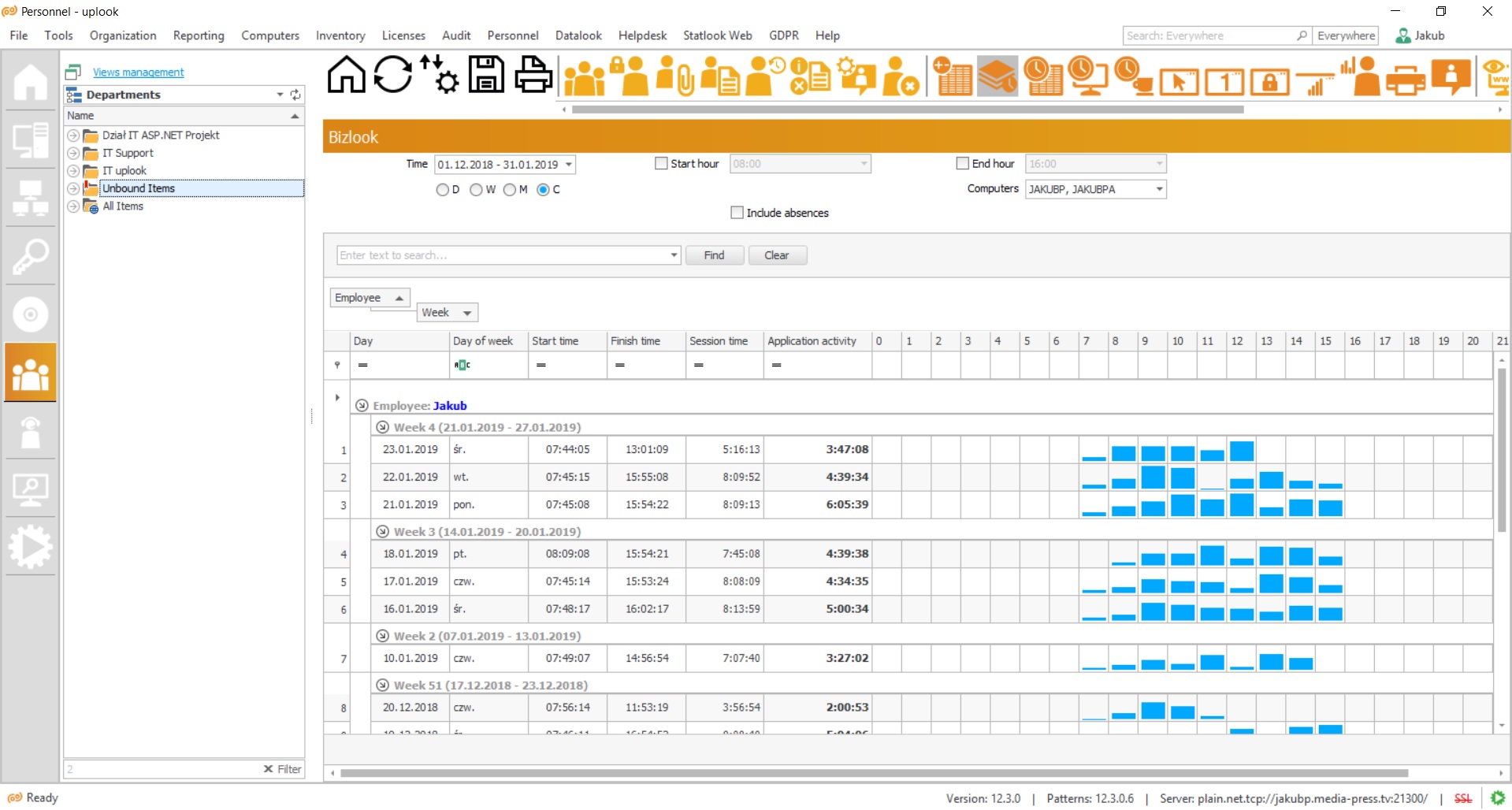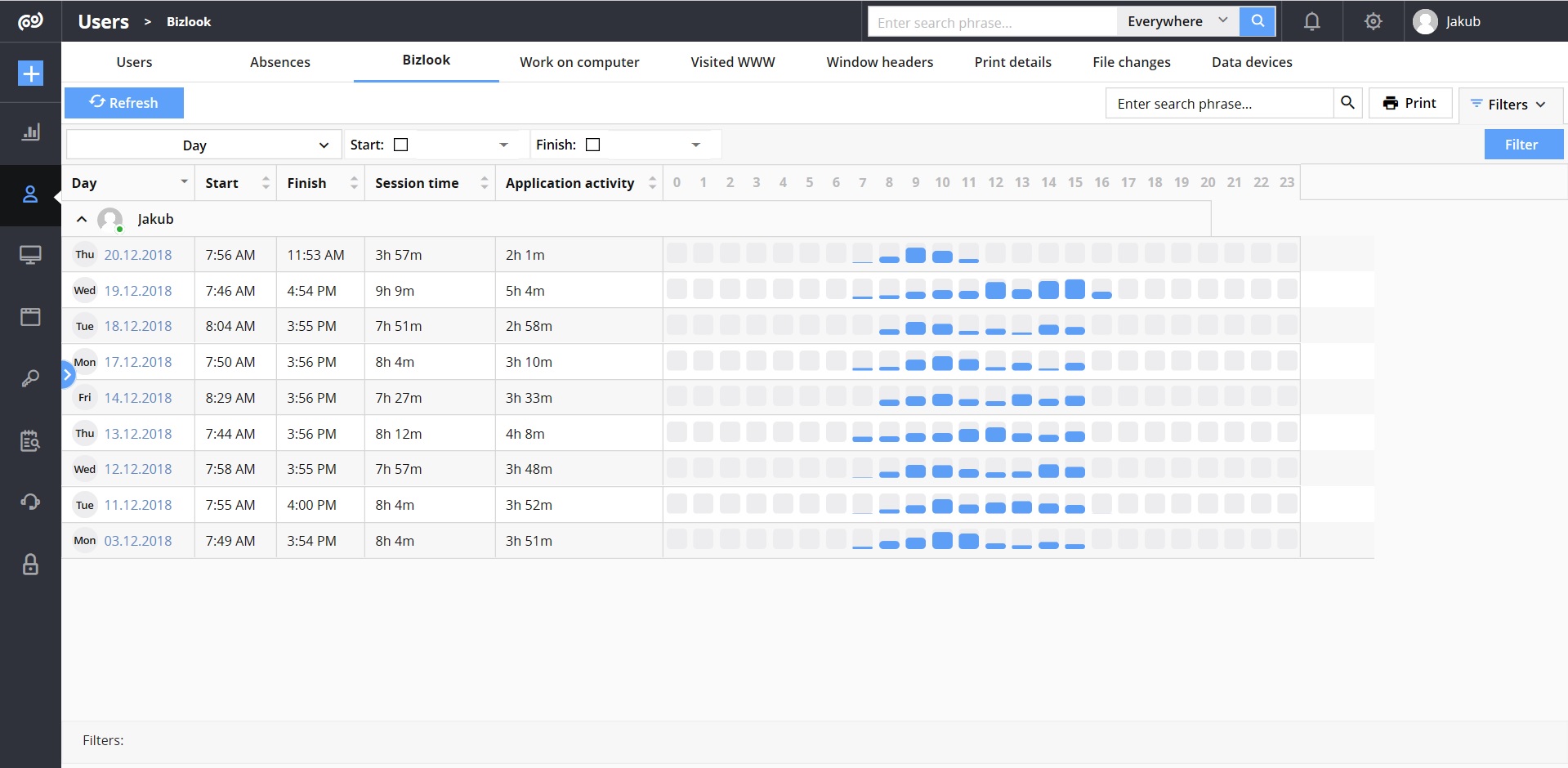 As the Administrator, you can let all the managers see their teams performance. Just check the appropriate setting and from now on you do not have to worry about preparing any "boring" reports.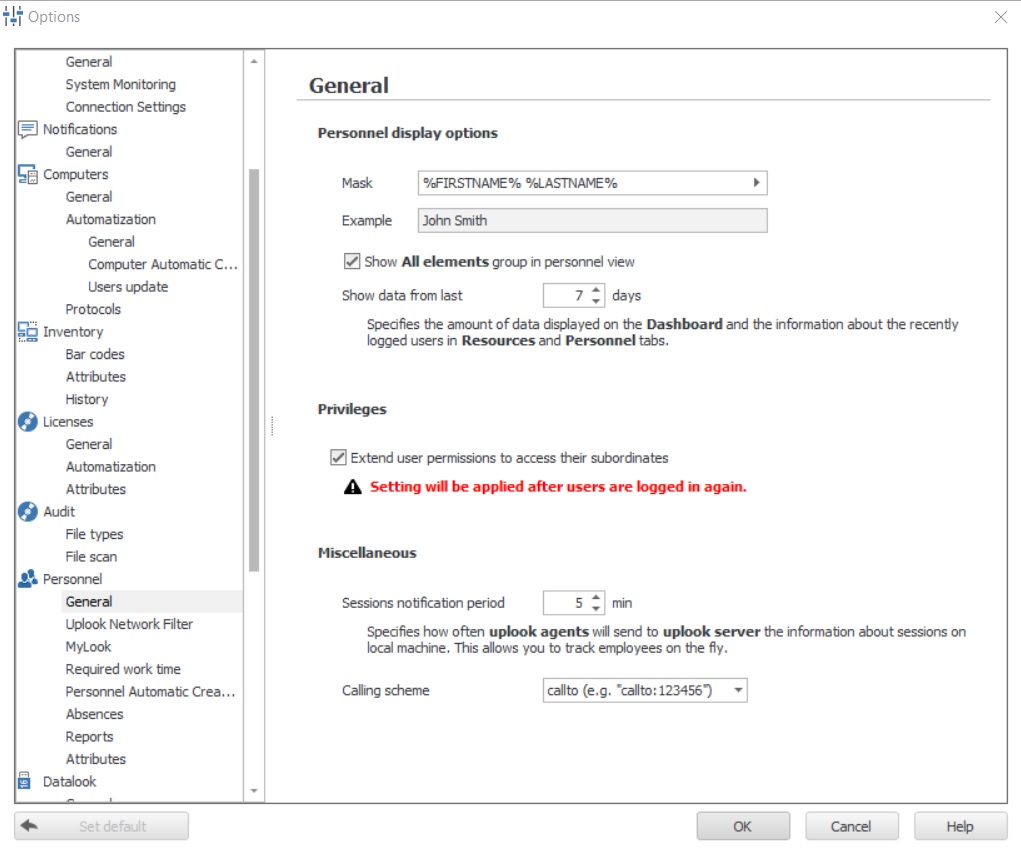 3. Absences – manage all types of leaves of absence in Statlook. Have everything in one place. Make your work easier by choosing replacements during the employee's holiday. An employee is ill? Random situation? It will not take you by surprise! Everything is available online. The report is integrated with Bizlook – the information about any absences will be available automatically.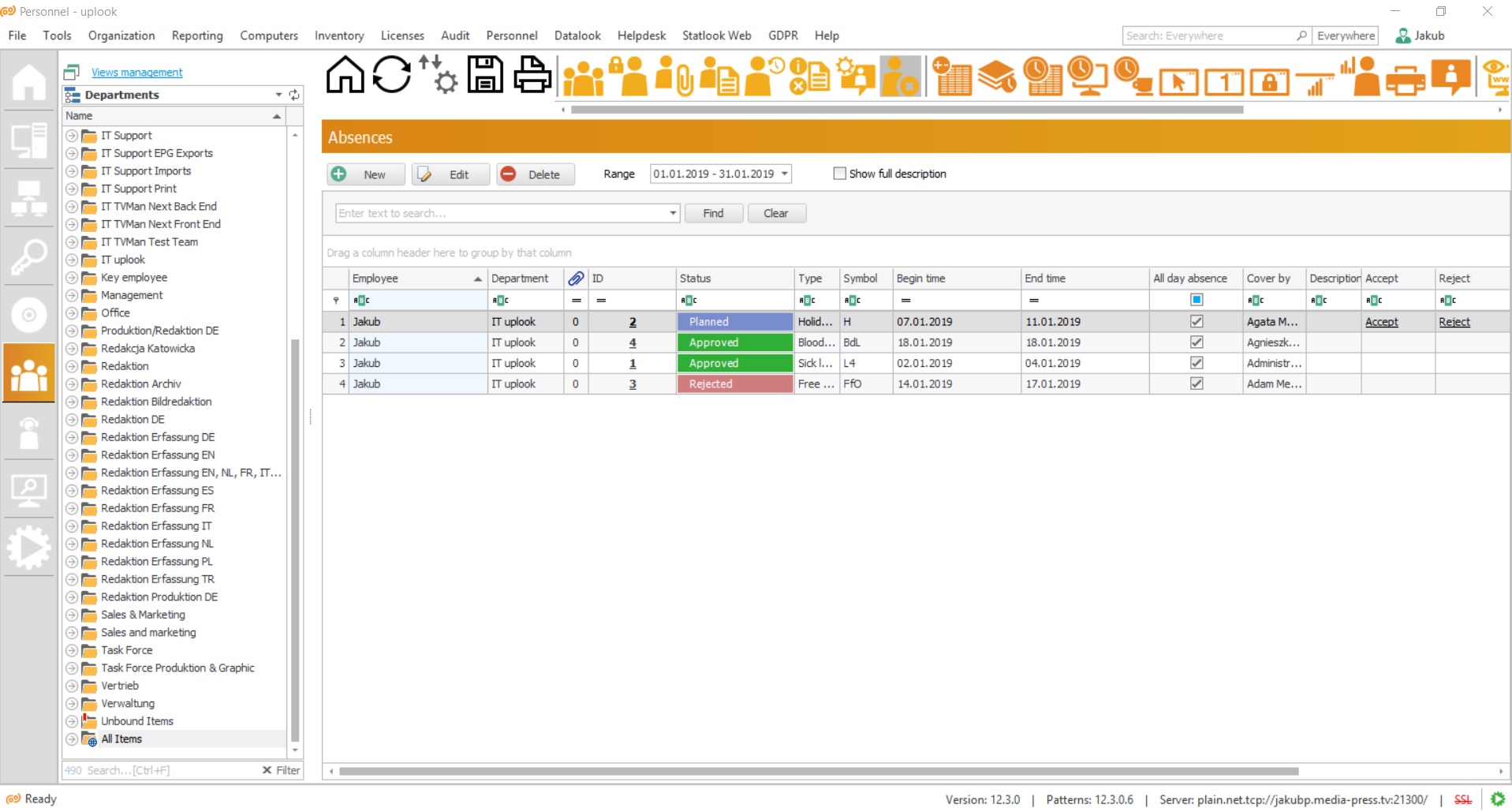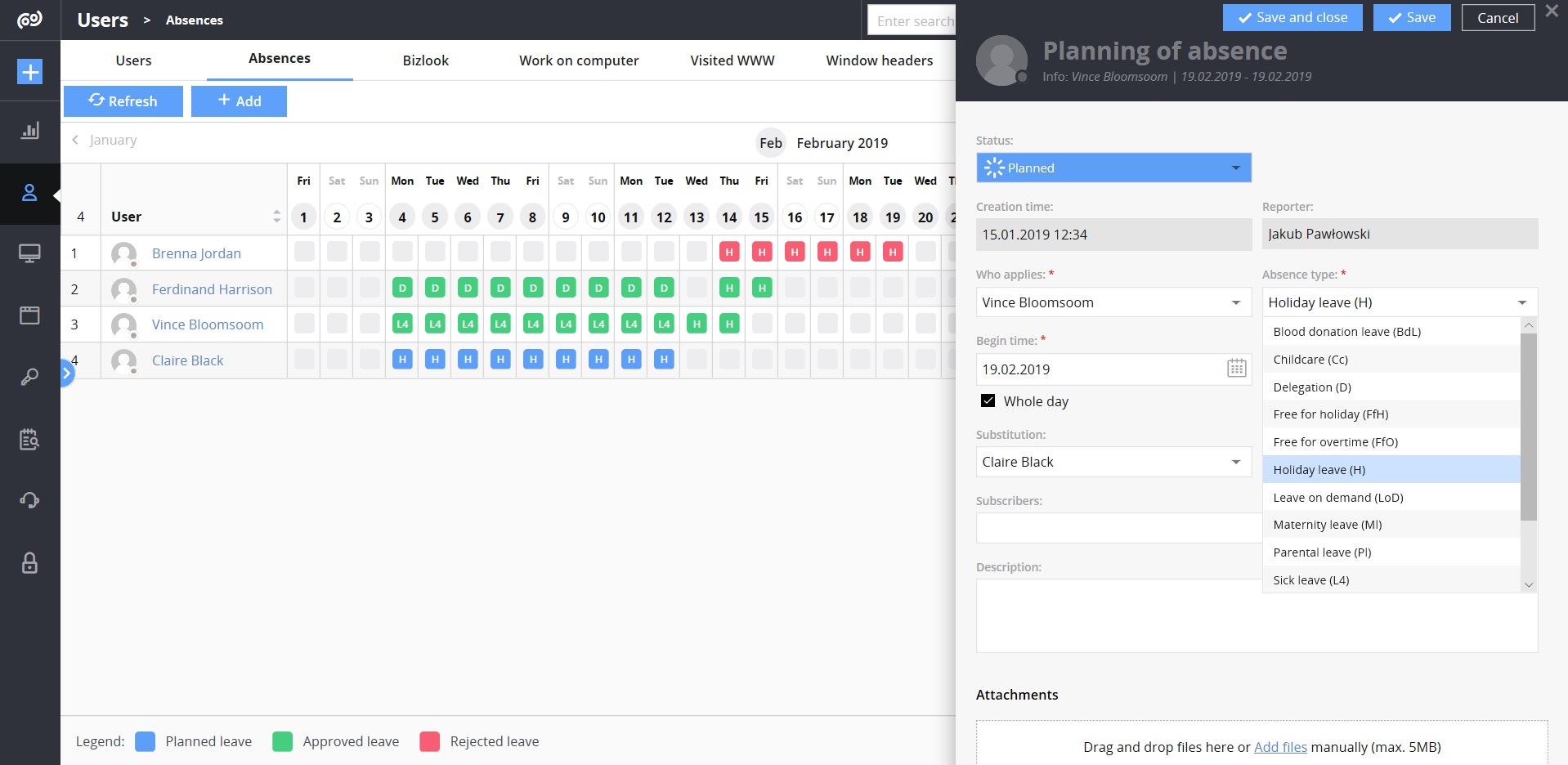 4. License compliance online! Now you can perform your license and software check without the desktop version of Statlook. A few clicks in the browser and you are ready – a clear and comprehensive report. Create your software audit easily – it will help you make wise and quick purchases of the necessary software!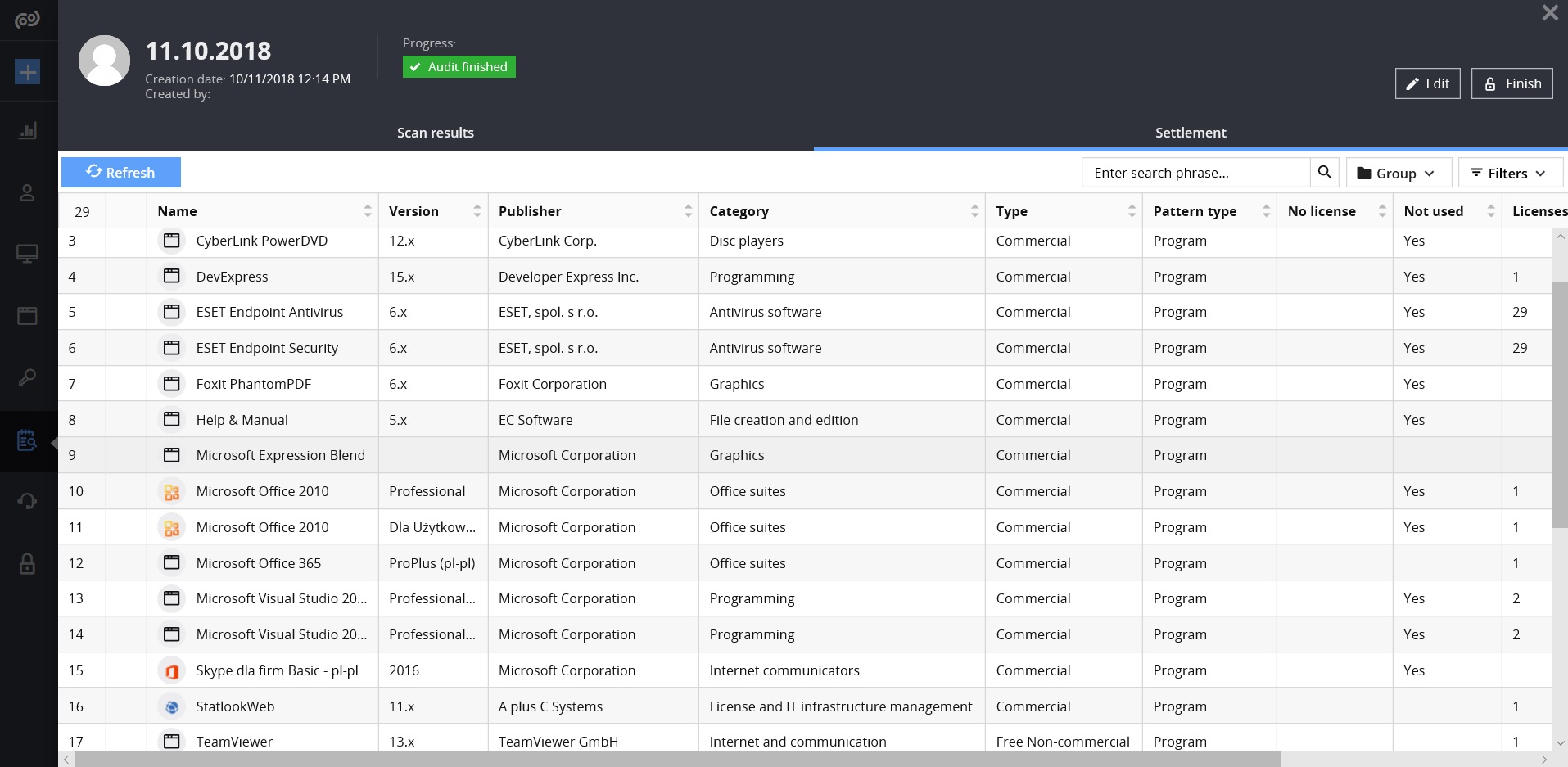 5. New Statlook 2019 will bring new features for helpdesk. Connect through DirectPC directly from the notification level, and save you time looking for the reporting machine anywhere else.

You need to get the information about equipment quickly? We have introduced ServiceTag for DELL computers – find the latest information about the hardware and drivers on the manufacturer's website. DELL support needed? Now IT is easy 😉